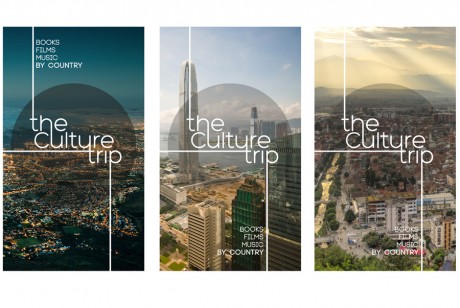 'To become the place for books, films and music, organised by country to meet the needs of the inquisitive/travelling individual', is Dr Kris Naudt's vision for online retail start-up The Culture Trip.
On recommendation, mark-making* was asked to help define the brand and develop a name and visual identity for this unique idea.
The result is a typographically-led, culturally-neutral and versatile identity system that is currently being implemented online.