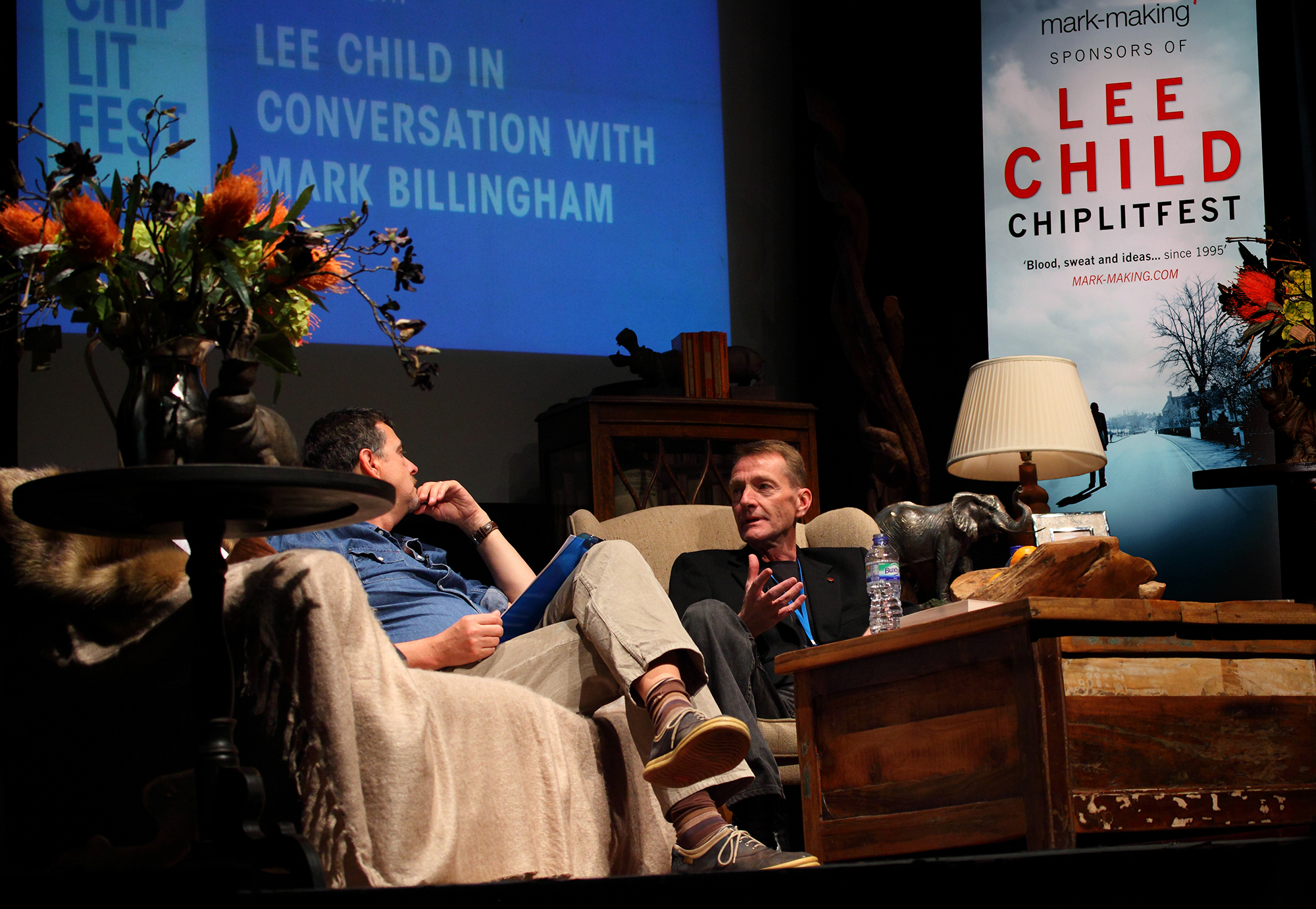 Here in Chipping Norton, things are just getting back to normality after the excitement of the weekend, and the 2015 Chipping Norton Literary Festival – affectionately known as ChipLitFest. This year, as well as designing a new identity for the festival, mark-making* sponsored an event at the Chipping Norton Theatre: Lee Child in conversation with Mark Billingham.
As a sponsor, we were lucky enough to be allotted some tickets for the sell-out event, and a few mark-makers went along. We were keen to hear about Lee Child's approach to writing, and to find out how he really felt about Tom Cruise as Jack Reacher (as it turns out, pretty happy!). Never missing an opportunity to explore the visual side of things, we designed a promotional banner for the event, in the style of Child's Jack Reacher book covers.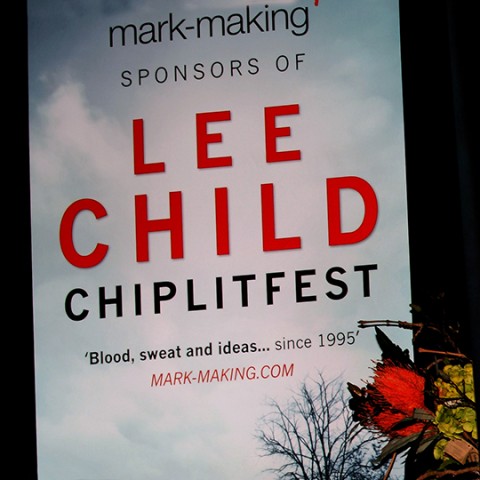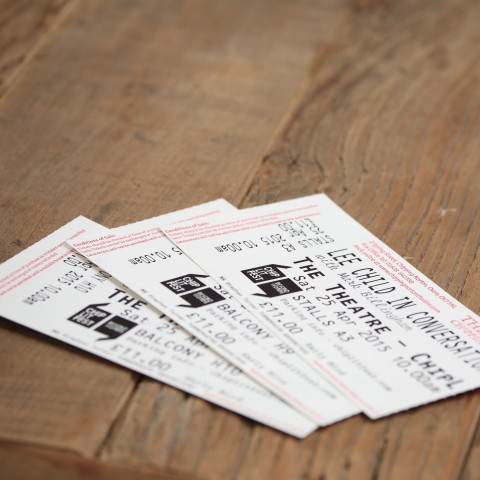 Not all the mark-makers could make it, so we ran a Twitter competition to give the last few pairs of tickets away. As the event was a sell-out, it felt only right to share the chance for a unique experience with our followers on social media . It was short notice but there were plenty of fans on the ball, and the winners were very pleased!
Thank you @markmaking1995 I am absolutely delighted to win @LeeChildReacher #ChipLitFest tickets along with @KarenLBiles @CotswoldBespoke

— Assistance by Angela (@AssistbyAngela) April 24, 2015
Here are our highlights, as told by mark-makers Steve Turner and Emily Wright…
Steve
The most insightful thing that I came away from the talk with was the importance of the main characters in any book. To quote Lee, 'people don't remember the plot, it's the characters that you remember'
We asked Lee if he might bring Reacher to Chippy and he said that it could be a possibility! Reacher in the Cotswolds!
Emily
It was a great morning because he was such a fascinating guy – completely uncomplicated, realistic and commercially savvy. He just came across as an honest, hard working brummy who made some incredibly astute decisions. Here are my favourite Lee Child insights…
Learning to write in unlikely places
A man who went to school with Lee asked a question about a science teacher who influenced him heavily. The teacher made him write very short, concise scientific reports, which Lee thinks essentially taught him to write.
"Have no fear of books turning into movies"
Books are always the main thing for a writer and a movie is merely a side project. Tom Cruise being cast as Reacher actually was the right decision to ensure that the book and the movie were successfully disjointed. However, Tom Cruise being the good and popular actor meant that the 'Reacher' brand could go global."
Taking a commercial view as a writer is important
You have to know your audience, and do the opposite to what's already out there. Lee Child even went to the extent of making Jack Reacher's mother French to boost his chances of getting published across the channel, as he knew the French literary market was a tough one to crack.
–
The ChipLitFest weekend always brings a fantastic atmosphere and a huge range of people to the town from all over. We were very proud to be supporting such a valuable local event, and we can't wait to see who next year's festival will bring to Chipping Norton!