Get the chance to guest blog for mark-making* - share your mobile photography experience with #mm_tips
Have you or someone you know got great mobile photography tips and techniques to share? @markmakingdesign is looking for people to share their tips with us and our community on Instagram, and if they're really good, you'll get the chance to guest blog for us.
This is all you need to do:
Is your Instagram feed full of interesting tips and techniques? We are looking for a master of digital photography who have tried and tested different light possibilities, angles, apps and it's ready to share this experience with others by becoming our first guest blogger.
1. Share your tips with us on Instagram by tagging an image made using the tip or technique you'd like to share with #mm_tips and #markmakingdesign.
2. Remember to briefly describe your tip underneath your photo.
3. Feel free to tag your friends' work and tips with #mm_tips and #markmakingdesign to spread the word.
Read the full details on our blog here....
Introducing #markmakingdesign
@markmakingdesign is changing. We want to do more and do it more often. Historically we have hosted competitions, exhibitions, produced a book and kept you up-to-date with the world of mark-making* design.
This is all set to continue, but we want to engage more regularly with our IG community so invite you to tag any of your new shots with #markmakingdesign where we plan to showcase inspiring images and exceptional Igers feeds.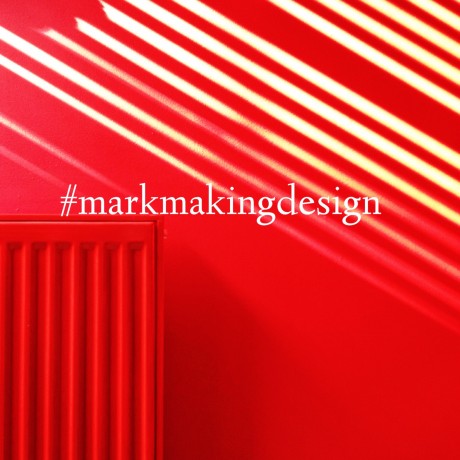 As Instagram addicts we love making new discoveries and testing out new apps and techniques and we want to share this knowledge with you, so we also plan to do a series of posts that give an insight into the techniques and tricks we use.
So how does it work?
For the chance to be featured on the @markmakingdesign gallery you need to tag your photos with the #markmakingdesign hashtag.
Images tagged may feature on our website and social media channels.
Feel free to tag your friends work with @markmakingdesign and #markmakingdesign to spread the word.
Editor
Co-ordinators
If there is anything you wish to share with us get in touch with us at image@mark-making.com.
We will continue to host competitions and are looking to organise workshops and exhibitions in the future. It's all exciting stuff, but in the meantime please tag any new shots #markmakingdesign.
Inspire and be inspired. Happy mark-making*
The world of Instagram on the mark-making* blog
Taking the edge off with Snapseed and AfterLight
How Over App made me over the moon with an Instagood feature
It's a Snap, with Snapseed
2 creative mobile apps to help you get designing
HDR images – why take two when one will do?